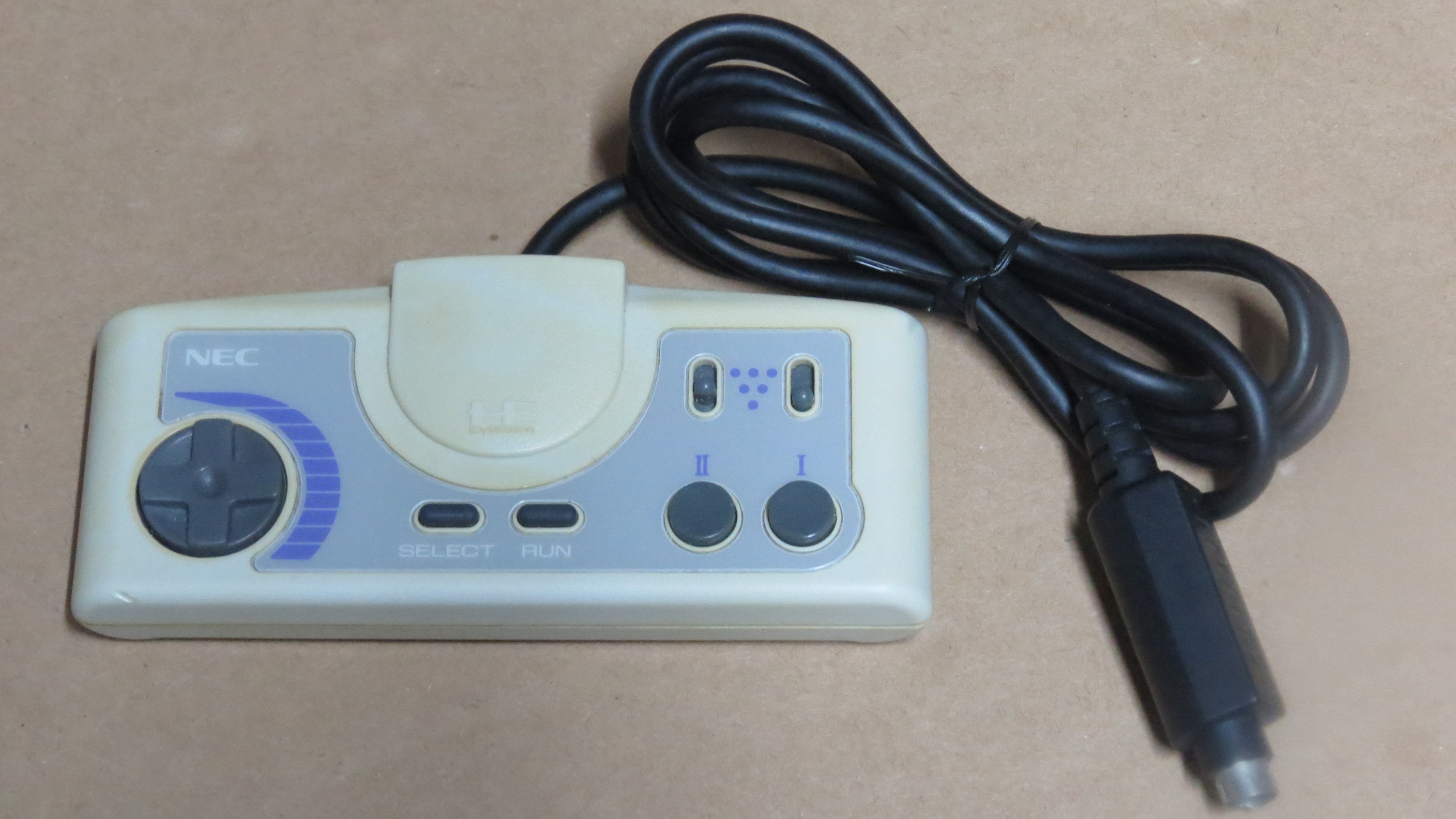 NOTE to UK Customers: We will send this game by 1st class Tracked delivery unless you specificlaly ask us otherwise.

Original, authentic unboxed / loose PC Engine joypad controller. ACTUAL ITEM PICTURED.

This Japanese PC Engine joypad works with the US Turbo Duo Console but not the TurboGrafx-16 without an adaptor.

Controller has been tested with Street Fighter II' AND a shmup / shooting game. All buttons have been tested; if the controller is turbo fire, then all turbo fire settings have been tested.

This will work with the USA Turbo Duo but not the USA TurboGrafx-16 unless you have an adaptor.

See pictures for condition. ACTUAL ITEMS PICTURED. Tested.
Note that we only ever crop our photos. We never enhance/retouch them!