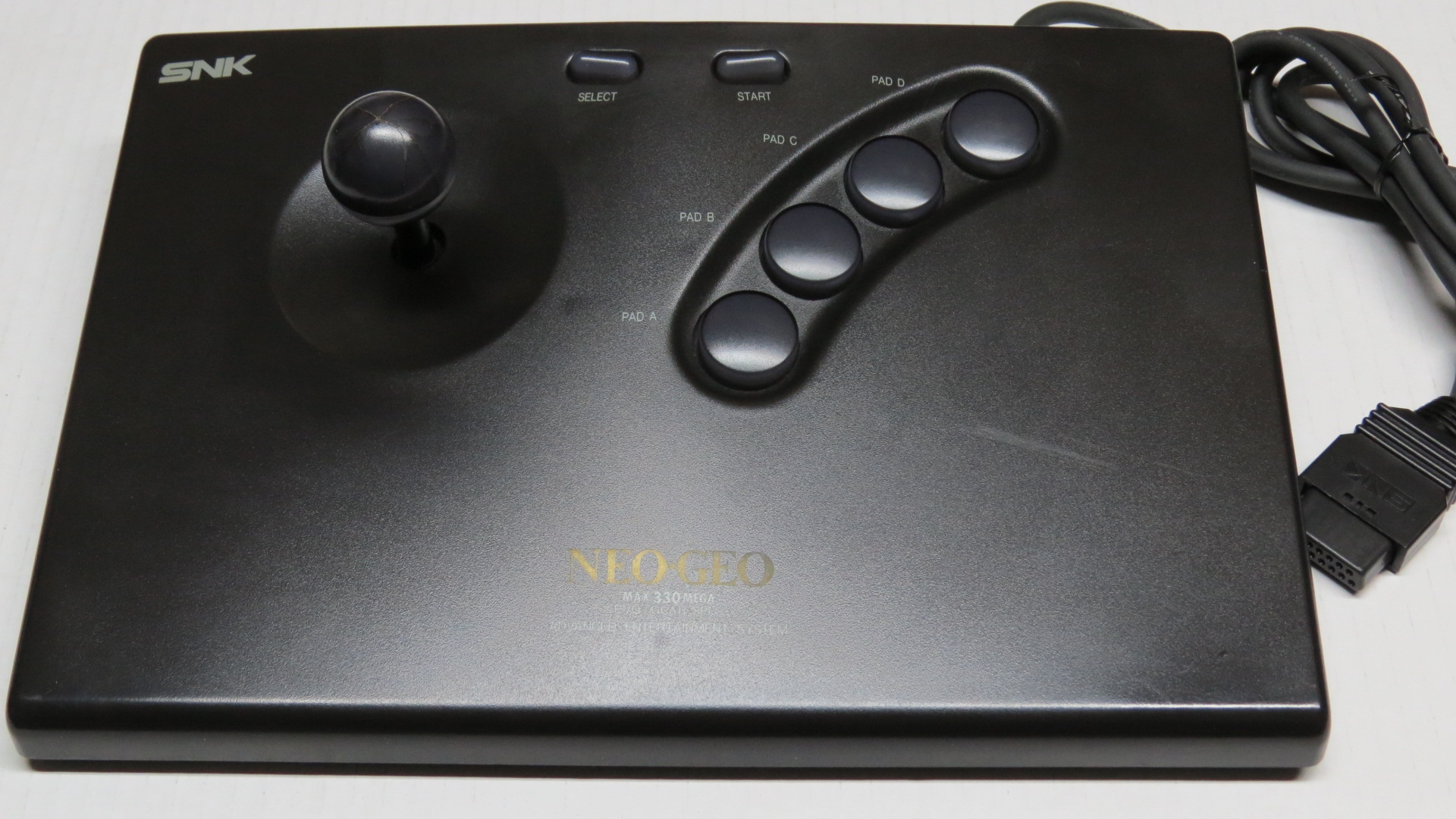 Original SNK Neo Geo AES Joystick Controller, which is compatible with the Neo Geo CD Front Loader, the Neo Geo CD Top Loader and the Neo Geo CDZ system as well as the original AES cartridge system. Works on all regions.

Overall good condition but see pictures for full details: ACTUAL ITEM PICTURED. Fully tested.
Note that we only ever crop our photos. We never enhance/retouch them!