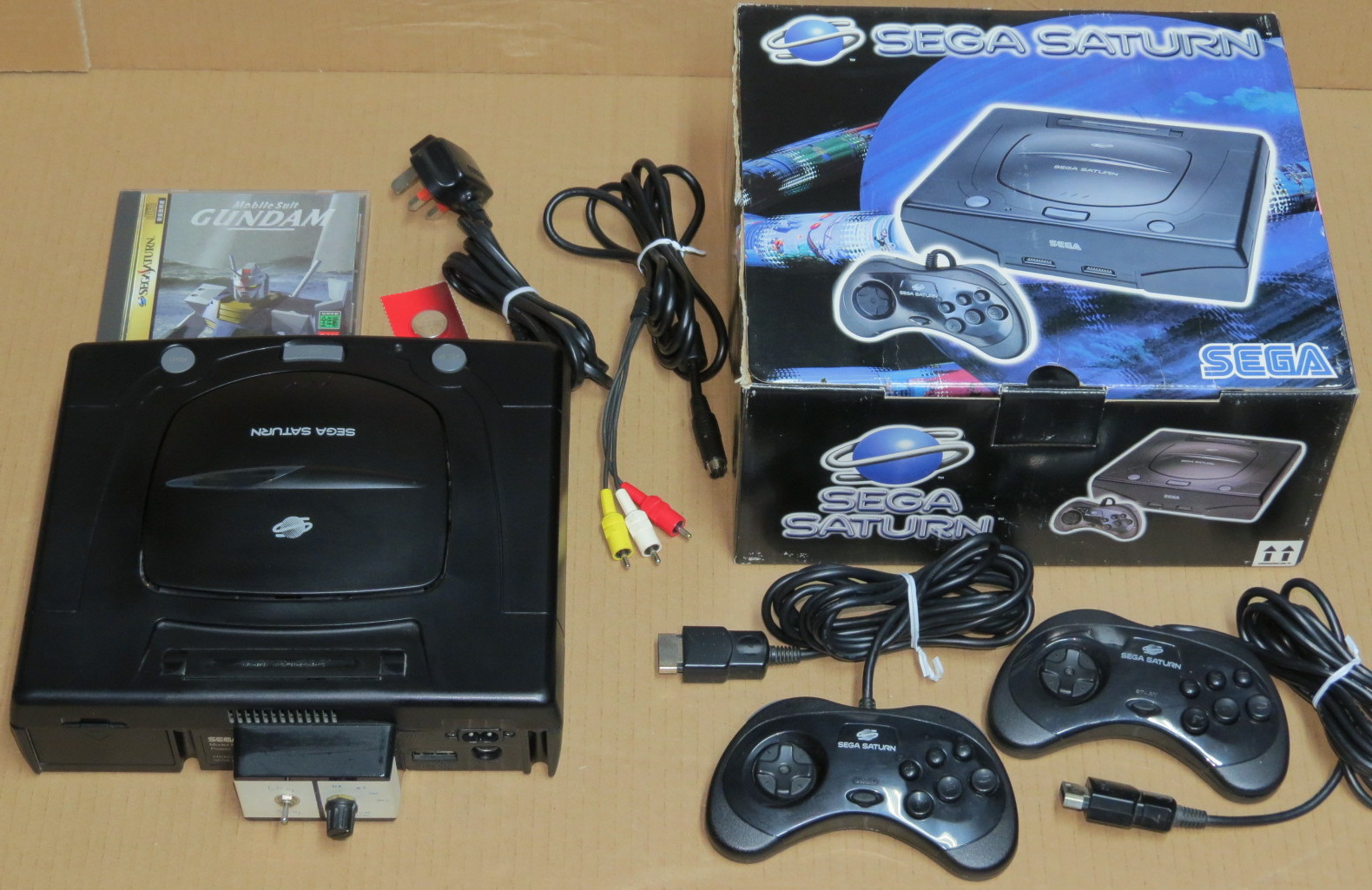 Boxed system (2nd generation round button type) with TWO matching 2nd generation UK joypad controllers (same as the Japanese style, only black), 3 pin power cable and AV cables. Also included is the Japanese game Mobile Suit Gundam.

System has been fitted with TWO PHYSICAL SWITCHES - one switch is a rotary dial switch to change the console's setting between Japanese/USA/UK (also includes a Jap 2 setting which allows a few Japanese games like Nights to be played in English), and the other switch is a 50/60Hz toggle switch (some big budget PAL games such as Virtua Fighter 2 and Panzer Dragoon Saga are optimised for fullscreen 50Hz so technically having this 50/60Hz switch is better than simply having it as a 60Hz system). The combination of switches makes the console effectively become either a Japanese, US or UK/Euro console so it can play any game from any region. As far as we're aware, this will play ALL games, apart from a couple of Japanese games which are incompatible with the Mk. 2 console (round button), such as Out Run, but there's a 2nd print of that disc which will play on the second generation consoles. We've tested it with multiple Japanese, USA and PAL region games and had no problem with anything.

Overall very good condition but see pictures for full details: ACTUAL ITEM PICTURED. Note that we only ever crop our photos. We never enhance/retouch them!