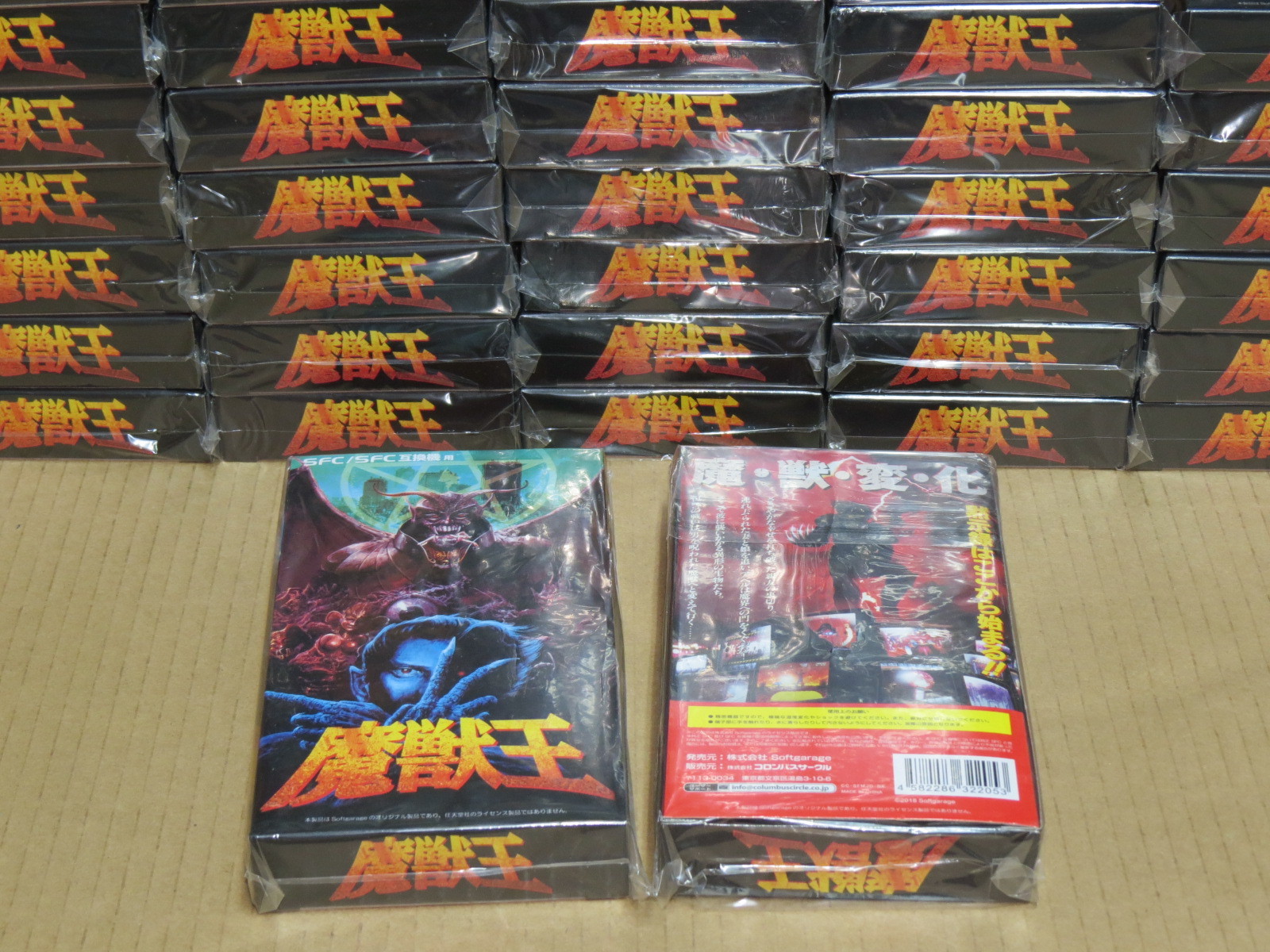 The original release is a super rare Super Famicom title by KSS, selling for upto £1000 in Japan. It's a game we somehow missed out on and didn't stock back when it was originally released in 1995. We only found out about it around 2000 and when we played it, we recommended it to everyone but it was a hard sell. Nobody had heard of it or the people who made it, so naturally, people just bought something else, i.e. a title they knew something about. I guess the people who didn't take out advice back then are kicking themselves, as we were selling a used game for as little as £30!

Anyway, Majuu Ou (Majyuuou / Beast King / King of Demons) is an action game with incredibly inventive & varied graphics. Kinda like Akumajou Dracula (Akumajo Dracula / Castlevania IV), maybe slightly less polished but goes a long way to making up for it with the aforementioned massively varied enemies and backgrounds. If you can't afford the original release, check this 2018 re-release out!

Brand new game, never opened.
We always take care when packaging delicate cardboard box games!